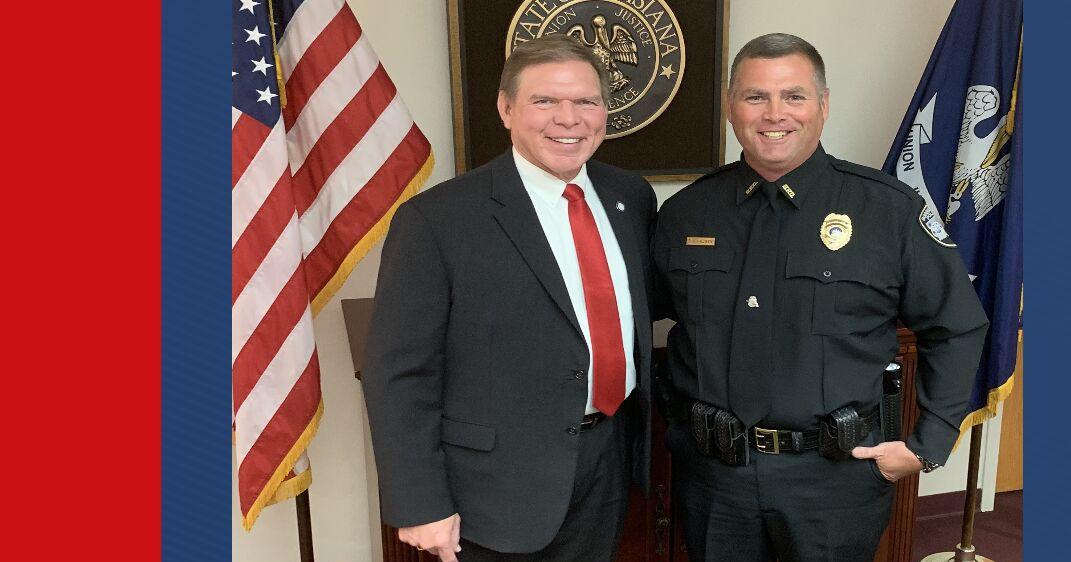 Bosser City Mayor Appoints New Police Chief | New
BOSSIER CITY, La. – Bossier City Mayor Tommy Chandler announced the appointment of Sgt. Daniel Haugen as the new Chief of Police.
In a press release issued just after 5:30 p.m. Wednesday, Chandler said Haugen was not an acting chief. Instead, he is the leader with immediate effect since his score on the leader's exam still stands.
Haugen is a 20-year veteran with the Bossier City Police Department, having served in the Patrol Division, Motorcycle Division, and SWAT Team. Most recently, Haugen worked at the training center as a range master and city training coordinator.
Haugen replaces Chris Estess, whose five-month term as police chief ended Friday when the city's public service board voted to remove him at Chandler's request.
A Bossier City native, Haugen graduated in 1998 from Parkway High School and Bossier Parish Community College with a degree in criminal justice. He has been married to his wife Molly, his high school girlfriend, for 19 years and they have two children. Molly Haugen is the city comptroller and has worked in the finance department since 2007.
"Daniel Haugen's faith and his family are the cornerstones of his personal and professional life. His quiet confidence and pragmatic approach is a great combination to move our Bossier City Police Department forward. I did not want to make an acting or temporary appointment. Our city needs a leader right now and I'm proud to choose Daniel Haugen as Chief of Police," Chandler said in the statement.