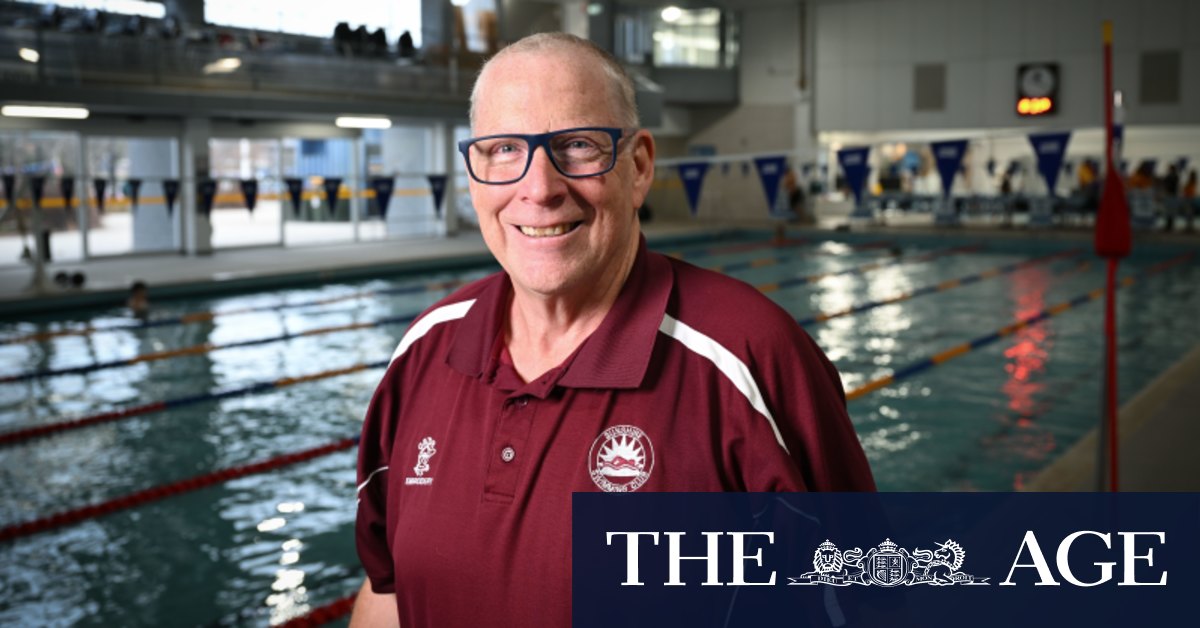 Community sports volunteer honored for swimming and bowling duties
He grew up less than a mile from the then 50m Sunshine Outdoor Pool in west Melbourne. There are now two 25 meter pools – one outdoor and one indoor.
Jamie's father, Tom Taafe, was president of the swimming club for 25 years and the halls of the club are named after him. Jamie had been a member of the club since 1963 when he was nine years old.
He raced and trained there from the age of 11, and as a teenager worked as a lifeguard at the pool. Roles he has since held at the club include publicity agent, learn-to-swim coordinator and water polo organizer.
Taafe met his wife, Dee, also a competitive swimmer, in 1976 at a ball hosted by the district swim clubs. The couple began helping run the junior sport after their own two children, Jason and Kirsten, started running at the Sunshine Pool.
The couple started helping organize bowling after their children started playing the sport at the now defunct Sunshine Bowl.
Taafe's involvement in tenpin bowling has grown from local to national level and he has accompanied Australian junior bowling teams to compete overseas. He believes that community involvement "gives you a few more years on your lifespan", but he also realized that the sport wouldn't work without someone organizing it. "Somebody has to do it."
He said getting an honor was hard to put into words. "That's not why we volunteer, but I'm certainly honored and grateful that my peers thought of me enough to nominate me for the award."