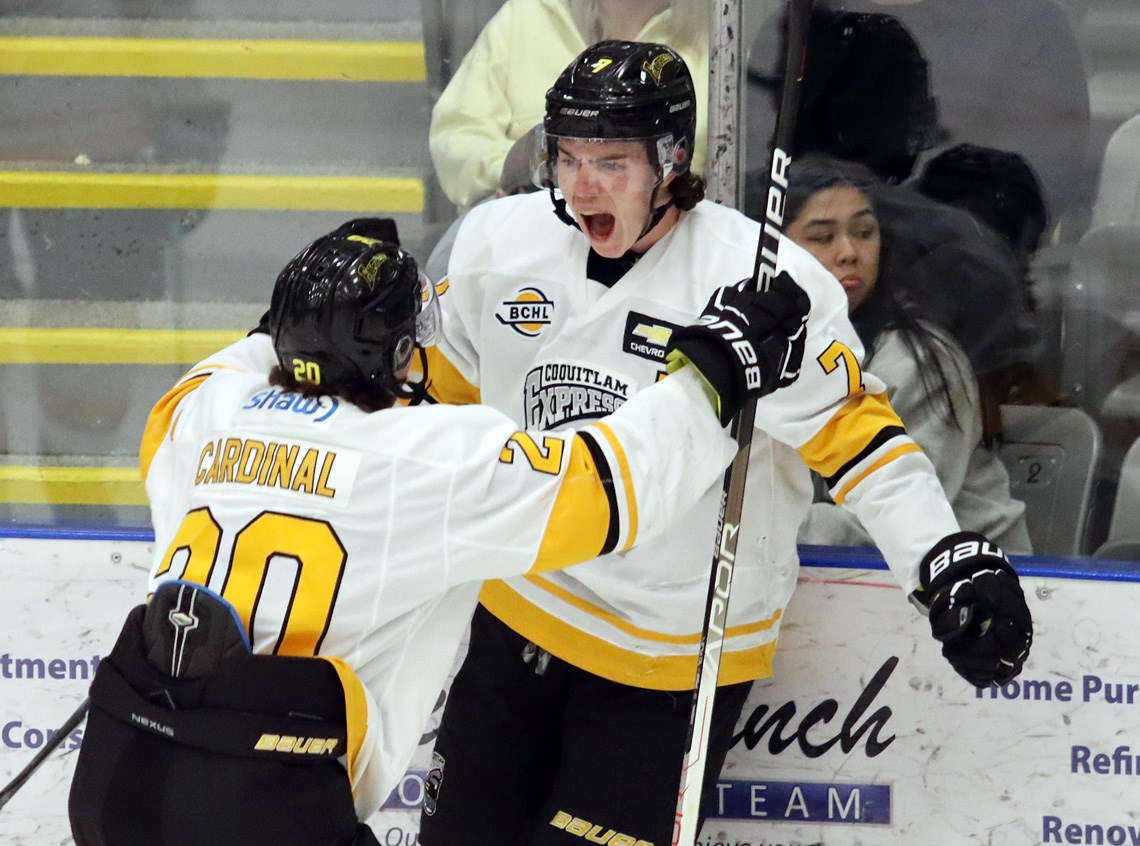 Coquitlam Express defeats Chilliwack Chiefs to tie their playoff series
Game 7 of the best-of-seven series will be played Sunday in Chilliwack.
A botched clearance attempt by Coquitlam Express goaltender Carter Woodside cost his team an early 1-0 deficit. But he more than made up for it by stopping 38 of the next 39 shots to lead the Express to a 3-2 victory over the Chilliwack Chiefs on Saturday at the Poirier Sports and Recreation Complex to tie their best of seven League playoffs. British Columbia hockey. series with three victories each.
Game 7 will be decided on Sunday at the Chilliwack Coliseum.
Just 30 seconds into Saturday's game, Woodside's clearance attempt around the boards went straight to the stick of Chiefs forward Dawson Good who fired it into the wide-open net for an early advantage.
Lucas Lundy put Coquitlam back on a level playing field 7:11 later with a sight shot through a crowd of players jostling for position in front of Chilliwack keeper Grant Riley.
Kahlil Fontana gave the home side a 2-1 lead less than five minutes into the second period, lifting a shot over Riley's shoulder just as teammate Diego Buttazzoni returned to the ice after serving a two-minute high-sticking penalty.
Then it was Riley's turn to be taken out of position as Coquitlam's Christian MacDougall managed to fire the puck through the legs of a pair of Chilliwack defensemen covering their goalie who was down and outside the opposite side of the crease after refusing a run. by Express Captain Ryan Tattle.
Brett Rylance collected one for the Chiefs at 2:56 of the third period, but Woodside shut the door after that and got the game's first star.
Once again, the Express was outshot in the game, managing to direct 27 pucks to Riley. The Chiefs have had the shooting advantage in every game of the series so far.
Sunday's game seven starts at 7 p.m.