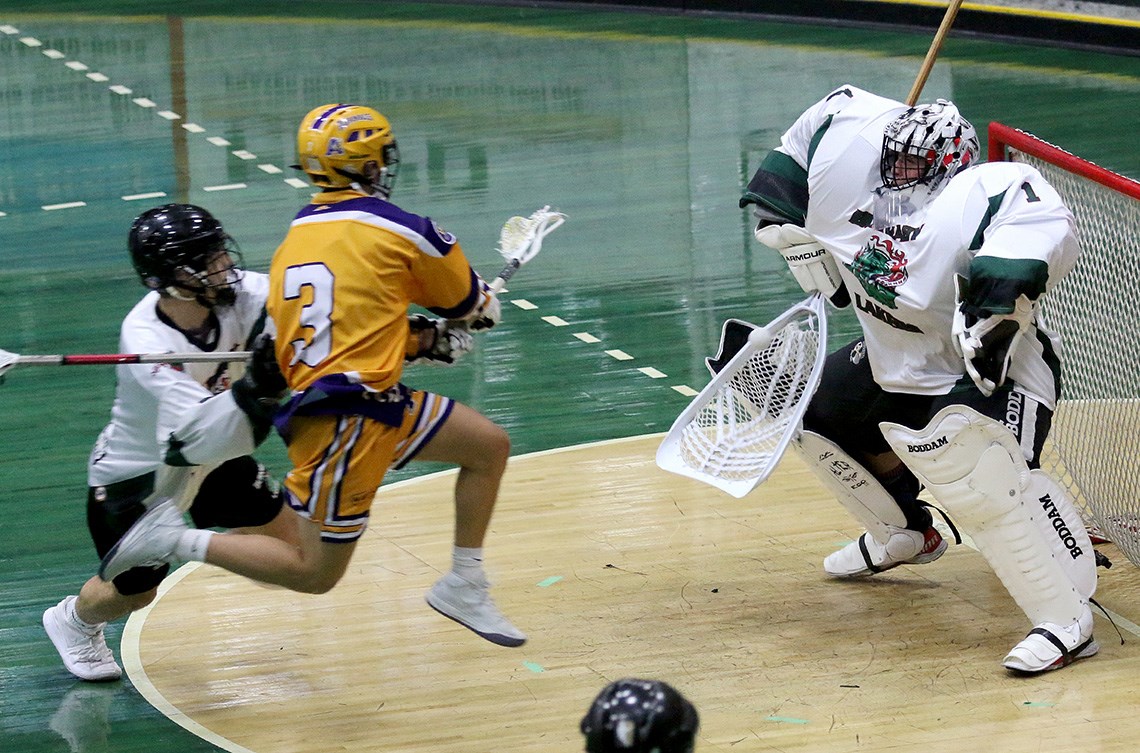 Coquitlam Jr. Adanacs looking for post-pandemic success
The Coquitlam Jr. Adanacs won three Minto Cup national championships in the 2010s. Can they win another one after a two-year absence?
The Coquitlam Jr. Adanacs lacrosse team is no stranger to success.
The Minto Cup and BC Junior 'A' Lacrosse League (BCJALL) championship banners at the Poirier Sports and Recreation Complex bear witness to this.
But the team's general manager said two seasons away from meaningful competition due to the COVID-19 pandemic has been "incredible".
Scott Wortley said the downtime, aside from a month-long game schedule against Lower Mainland teams last summer as public health restrictions eased, provided an opportunity to "take stepping back, looking at the roster and really approaching the team in a different way."
That's probably not what the other BCJALL teams want to hear.
The Jr. Adanacs, who last won the Minto Cup championship in 2018, culminating a streak of eight National Final appearances this decade (the team also won in 2016 and 2010), are hungry for more. to throw.
"Players just get itchy," he said.
Looking back, Wortley said he's built a roster of young players like Ben Coghill, David Charney and Jack Charbonneau who will be anchored by seasoned veterans like Max Semple and Adam Noakes.
Luca Antongiovanni is also expected to be back from his second season at the University of North Carolina.
"He'll be bigger, stronger, faster," Wortley said of Angiovanni, who was just 16 when he first played for the 2018 championship team Adanacs.
In preparation for the upcoming season, the Jr. Anadacs have already been training for over eight weeks.
Wortley said it was good to be back on the court.
"It feels like home," he said. "That's when we feel like we're ready to go."
Off the ground, Wortley said the Jr. Adanacs are working to reinvigorate the volunteers who help drive the games forward and reconnect with Coquitlam's minor lacrosse program with plans for special youth player nights, barbecues and autograph sessions.
He said the crowded grandstand at last summer's truncated "summer showcase" season shows support for the sport has not waned during the pandemic hiatus.
"I couldn't believe how awesome it was," Wortley said. "It felt like it meant something."
2022 Coquitlam Jr. Adanacs Home Game Schedule
May 25, 7:30 p.m. vs. PoCo Saints

May 29, 5 p.m. vs. Victoria Shamrocks

June 10, 7 p.m. c. Nanaimo Timbermen

June 15, 7:30 p.m. vs. New West Jr. Salmonbellies

June 29, 7:30 p.m. c. Langley Thunder

July 1, 7 p.m. vs. Burnaby Lakers

July 3, 7:30 p.m. vs. Delta Islanders
Learn more about the return of lacrosse this summer: