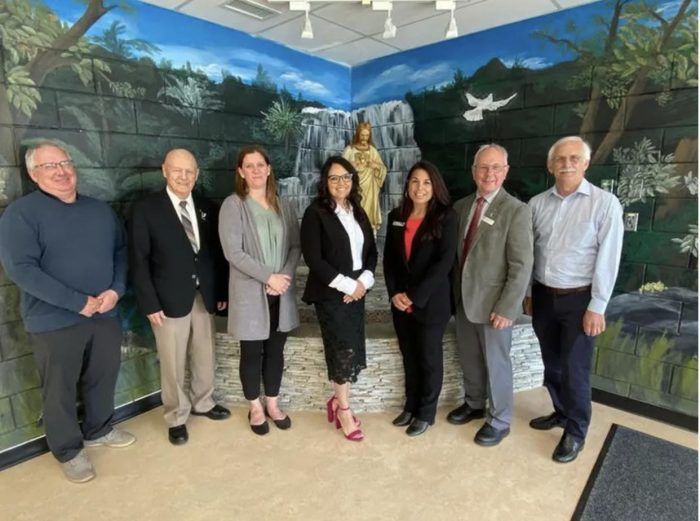 EICS Board of Directors Elects New Chair and Vice-Chair
Content of the article
The Elk Island Catholic School Division (EICS) Board of Directors recently elected a new chair and vice-chair.
Content of the article
At the June 15, 2022 Board meeting, the EICS Board of Directors formally elected by acclamation Le-Ann Ewaskiw as Board Chair and Ted Paszek as Vice-Chair, along with Ewaskiw and Paszek to lead the board for the 2022-23 school year.
Le-Ann Ewaskiw has been a trustee of EICS since 2018. She attended EICS throughout her school years and has two children who both graduated from Archbishop Jordan Catholic School. Ewaskiw found her passion as the Youth Coordinator at the Strathcona County Information and Volunteer Center for 13 years.
Ewaskiw attends both the Ukrainian Catholic Parish of St. Sophia and the Parish of the Protection of the Blessed Virgin Mary and "continues to devote his support, encouragement and advocacy of all issues relating to young people and the elderly and maintains a very strong presence in the community".
"I want to thank the board for their trust, support and belief in me," Ewaskiw said at the town hall meeting. "I would also like to thank Director Ted Paszek for his mentorship and leadership over the past four years as Chairman of the Board."
Paszek has served as Chairman of the EICS Board of Directors for the past four years. At the meeting, the board and administration expressed their gratitude to Paszek for his service as chairman of the board. Paszek has been a trustee of EICS since 1983. He is a past president of the Alberta Catholic School Trustees' Association and the Canadian Association of Catholic School Trustees.
After a long career as a teacher, consultant and school principal, Paszek earned his PhD in Educational Policy Studies from the University of Alberta in 2012. Paszek and his family are longtime residents of Strathcona County and active parishioners at Our Lady of Perpetual Help the Catholic Church.
twitter.com/journo_jenn