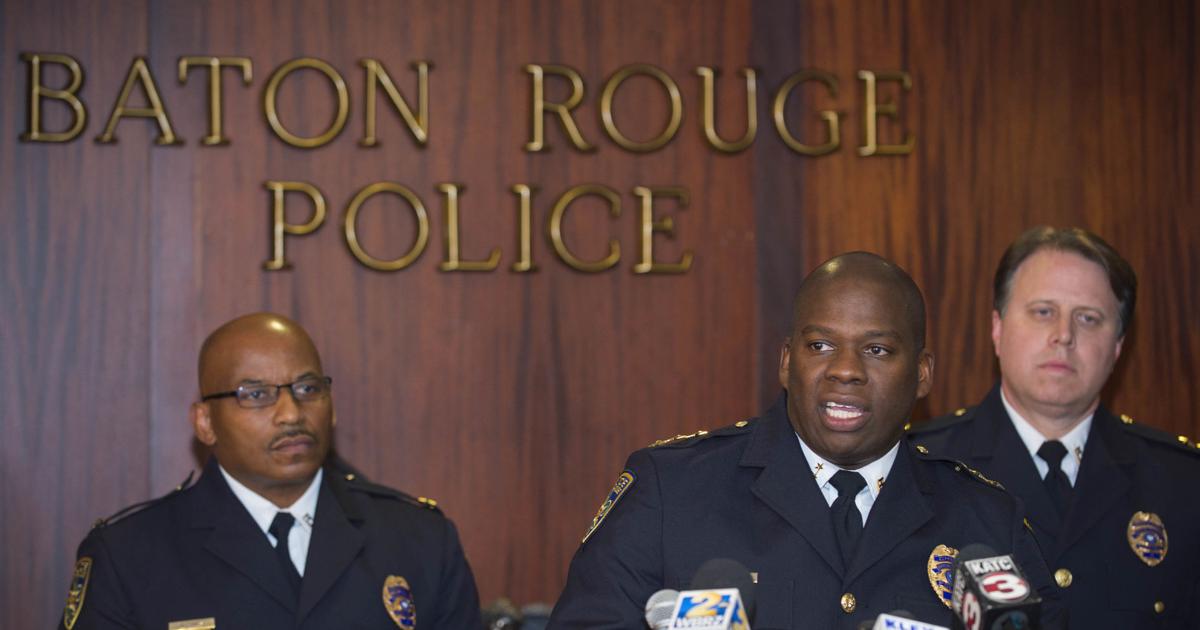 'It's all politics': How a little-known council became the battleground of Baton Rouge police reform | Crime/Police
For Baton Rouge Police Chief Murphy Paul, the path to overhauling a force reeling from the Alton Sterling shooting four years ago has repeatedly led to an obscure city council playing a crucial role in how officers are disciplined.
The five-member Baton Rouge Municipal Civil Service Board is where the city's cops and firefighters go to appeal reprimands, suspensions and firings. He has historically sided with the base.
But during Paul's tenure as chief, a row he waged with the police union over officer discipline and the changes he wants to see in the department plunged the little-known panel into a series of controversies.
Now the board faces a more existential hurdle: Managers can't seem to find anyone eligible to serve on it. And some are pushing to oust the board chairman while raising questions about the qualifications of other existing members.
"It's our officers who go out there and defend us every day," said Metropolitan Councilman Dwight Hudson, a Republican. "We have to make sure that if we're doing the discipline, we're doing it right."
As a board member's term expires, the metro board has twice voted to replace him. The board rejected four nominees put forward by Louisiana State University in recent weeks, according to meeting minutes, because they are either employed by LSU or tied to local activist groups.
Louisiana law states that civil service panelists must stay out of politics and cannot be employed by the government. It's for these reasons that some council Republicans are pushing for the resignation of current board chairman Brandon Williams, citing Williams' position on two other local councils: the parish-town appeals board and the board of the Louisiana Housing Corporation.
"Mr. Williams has said he wants to stay on the public service board," Hudson said. "I find that problematic because if you look at his service on those other two boards, it's clearly "a violation under state law. So the question now becomes, what is the proper way to remedy this?"
Williams has rejected calls to resign. "It's all politics," he said in a phone interview.
"We will fight back"
Members of the Public Service Council each serve a three-year term. Firefighters and police officers each elect a representative from their own ranks; the Metro Council votes to approve an at-large member; and LSU and Southern University each appoint one member.
The council has historically formed a bulwark against attempts by police chiefs to impose certain penalties. He reversed or amended nearly two-thirds of suspensions and reprimands assessed over a seven-year period in the mid-2000s, according to a lawyer's report found in 2013 – although he was less likely to reinstate officers or firefighters who have been laid off.
Since Paul took over, the chief said his efforts to bring about culture change have produced more contentious cases of officer discipline and more pushback from cops who want to maintain the status quo. Some members of the public service council agree.
"There now seems to be a lot more adversarial relationship between the police department and the chief," said Dr. Press Robinson, Southern's current public service board member. "This animosity, or whatever it is, shows up on the board. Because every time he takes disciplinary action, it appeals to us, and we have to deal with it.
But Paul's critics accuse him of weaponizing the department's internal discipline process to unfairly punish officers who disagree with his leadership style, allegations the chief denies. The Civil Service Council descended into chaos last year as these debates spilled into the public eye, with some of its hearings stretching from morning until dusk. Fees owed to Paul's private attorneys skyrocketed.
Then, this spring, one of the chief's most vocal and persistent critics within the department, Sgt. John Dauthier, won an election for the open seat of the BRPD Civil Service Council.
The veteran officer himself was the subject of a 1 p.m. hearing before the civil service board last summer, in which Dauthier was given his rank after a demotion to corporal. Paul had claimed Dauthier violated department policy, including the use of force, during an incident when officers showed up at the wrong house and encountered an angry resident; the board eventually reduced its discipline.
That hearing came after Dauthier filed several complaints against Paul and his administration, claiming the chief mishandled internal investigations and asking the civil service council to open an investigation.
Paul responded with an angry outburst in a meeting. "I will not continue to be intimidated by this man and the leadership of the Baton Rouge Police Union," he said. "We will fight today – today."
"Unfounded accusations"
Shortly after joining the board this spring, Dauthier questioned Williams' qualifications to serve as chairman of the board – even asking to take the discussion to the civil service council in executive session. , according to the documents of the meeting.
"I have heard repeatedly that officers should be held to a 'higher standard', by members of this same council. I agree with that," Dauthier said in a written statement. "However, officers cannot be expected to be held to that standard if those judging them are held to a lesser standard."
It was one of several charges leveled at that time against Williams, a construction company owner, over his eligibility.
Baton Rouge attorney Jill Craft — who often represents police officers in employment-related cases — wrote in a June letter that she had concerns about Williams' eligibility, citing her positions in d other tips. Craft argued that the firing of one of her clients, the longtime civil service clerk, was moot because Williams was ineligible when the board decided to fire her.
Around the same time, the Baton Rouge police union issued a press release stating that Williams' arrest history means it cannot impartially judge police discipline. Williams is accused of billing a homeowner $130,000 in 2020 for work he never completed, 19th Judicial District Court records show. He was not convicted of any crime.
He said at the time, "I'm not going anywhere.
Dauthier's tenure on the civil service council was short-lived.
He abruptly retired from the BRPD in June after the department placed him on administrative leave. In a letter to the subway board, he wrote that he had faced "baseless accusations" from the police. Baton Rouge police only said the case involved an "open administrative investigation."
Dauthier will remain on the civil service board until his successor is named in a run-off BRPD election.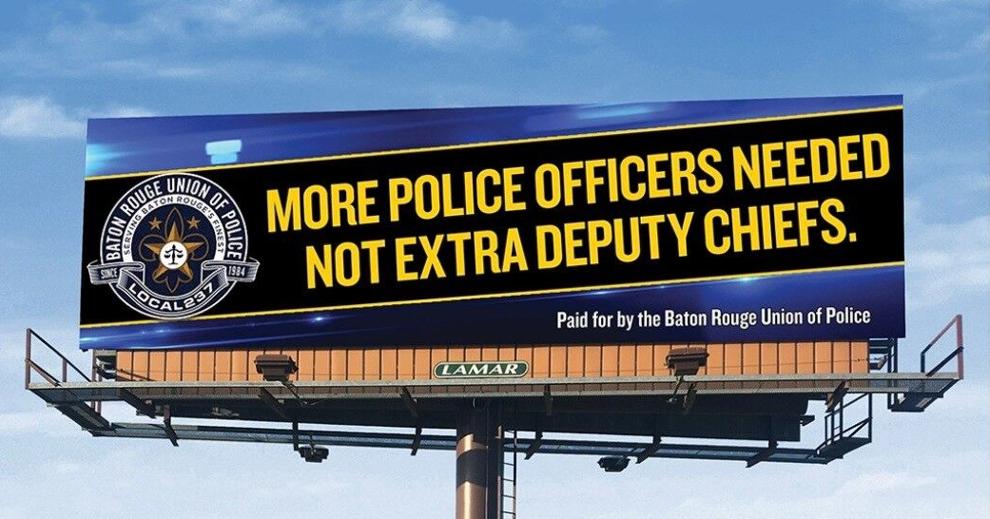 Thin pickings
The subway board doesn't have many precedents to rely on when deciding how to oust board members whose appointments might violate state law, Hudson said. So the councilman decided on Thursday to write to the Louisiana attorney general asking for his advice on how to remove Williams.
Organizations that nominate public service panelists have a small representative sample of the population to choose from.
Louisiana law states that members cannot be elected or run for public office and cannot hold "offices of public employment" (except for members elected by fire and police), according to Adrienne Bordelon, Louisiana State Examiner, an office that advises civil service panels across the state.
Those rules can pose impractical obstacles, said Robinson, the Southern appointee.
"I don't know what the legal ramification is of sitting on other boards," Robinson said. "Damn, that's what all civil servants do. It's quite difficult to find people willing to do this. I don't know why you would want to kick someone who is already on the board.
"If you really want people who know what's going on in the community, you're very unlikely to find someone who only does one thing," he added.
The law also prohibits the involvement of members in "factional political organizations".
Those rules prompted the board at a July 27 meeting to vote on which of two LSU nominees should replace Sharon Lewis, the current university official and herself a longtime LSU employee. The same thing happened at the next meeting.
The board delayed both votes because the four candidates LSU sent them appeared ineligible, according to meeting discussion. Three, like Lewis, are university employees; one is an activist member of Together Baton Rouge, a grassroots progressive organization.
Williams isn't the only current board member whose qualifications have come under scrutiny. Robinson, Hudson noted, sits on the Together Baton Rouge board of directors.
"The question is whether Together Baton Rouge technically qualifies as a political organization. I've heard some people say it does and some people say it doesn't," Hudson said. "But with Press Robinson he has shown exemplary public service over the years. I'm not so worried about him as long as Together Baton Rouge doesn't meet the definition of a political organization.
Robinson said he appreciated Hudson's praise.
But most importantly, he looks forward to the council's political differences settling down so its members can focus on business, he said.