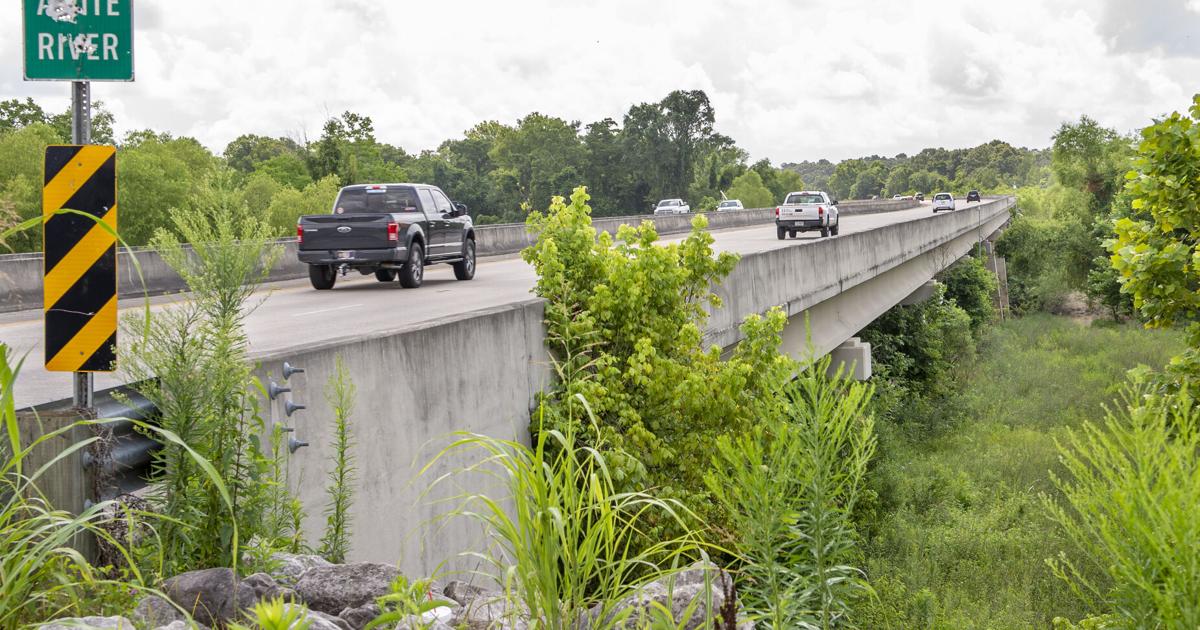 Livingston Parish Council approves temporary parish-wide moratorium on new development | News
Livingston Parish Council passed a temporary moratorium on new developments on Thursday amid impassioned pleas from residents overwhelmed by the parish's unprecedented growth which they say threatens their community's way of life.
The parish-wide moratorium will last for 60 days but can be extended for an additional 30 days by council resolution. It covers all developments, including housing estates and commercial projects, with the notable exception of land shared between family members.
In the meantime, council members hope to organize and pass new ordinances that will further limit the recent development boom.
Recent subdivision proposals listing hundreds of lots in the unincorporated parts of the parish have led to packed council meetings in recent months, in which residents have sometimes shouted at their elected officials. Their concerns vary, but most are terrified that their homes will be flooded – often for the second or third time – as more and more green space disappears. Many remain traumatized by the 2016 floods that devastated much of the parish and prompted local leaders to seek drainage solutions.
These residents have repeatedly protested that the council failed to act against the developers and ignored the interests of their constituents.
Historically, council members have been reluctant to alienate developers by passing new building restrictions – even after creating zoning categories for unincorporated areas of the parish last year, a significant first for the council.
But at Thursday night's meeting, a crowd of anxious and frustrated people argued that schools in the parish are overwhelmed, their rural communities are devastated by large housing estates, and infrastructure is so fragile that services emergency can't reach people who need help because of standing water or traffic traps. .
Board members debated for over an hour before approval. The moratorium passed by a vote of 7 to 2, with council members Randy Delatte and Gerald McMorris voting against the measure.
McMorris originally proposed a moratorium to deal with subdivisions south of Interstate 12, but Councilman Maurice "Scooter" Keen proposed that the council "shut everything down".
Parish President Layton Ricks, who recently vetoed a law passed by the council to restrict how subdivisions are built, said in a statement that he knows the council "has worked and continues to work extremely hard to find a solution to the rapid growth" in the parish.
"Apparently, in order to slow growth until they get the orders in place, they feel like a temporary moratorium will give them the time they need to do that," Ricks said. "I will support their decision to impose a 60-day moratorium and applaud their efforts in this regard."
The most urgent calls for the moratorium have come from parents and administrators concerned about schools that cannot fit more students into their buildings.
Cecil Harris, chairman of the parish school board, said nine schools in the parish are at capacity and 12 in the parish are within 60 pupils of reaching their limit. And teachers, he said, are hard to find. Recent job fairs have produced few potential recruits.
"I tell everyone in this room it's a bigger issue than capacity," Harris said. "We won't have teachers to teach our children in 20 years."
Jason Dyess, a local resident, said the parish had no teachers, had too many students and lacked the facilities to accommodate massive new subdivisions: "That's not going to change." He fears that the responsibility for supporting the school system falls on taxpayers.
"I'm sick of people moving here and getting rich on my back," he said.
Others do not want their rural communities to be transformed.
Melanie Stuart, a resident who said she would be affected by a housing development, said she and her neighbors are for responsible development.
"We are not against development," she said. "We are against this huge, monstrous development that will tear our parish apart and change the way we live."