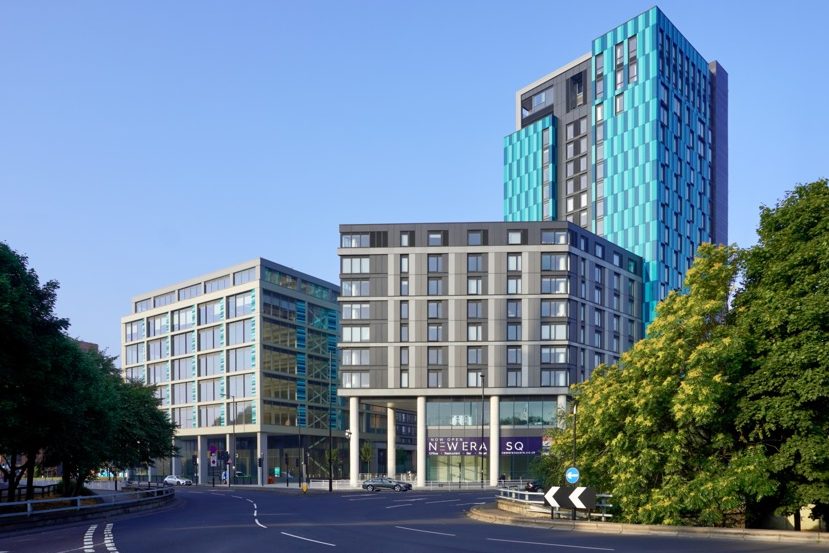 More bars and restaurants for £ 70million entertainment and retail program
X
Sign up for free to receive the latest news straight to your inbox
Register now
One of Sheffield's new food and drink destinations will welcome two more bars and several restaurants in the coming months.
A sports bar will open in the £ 70million New Era Square development at St Mary's Gate.
Opposite the new sports bar, a wine and cocktail bar called La Belle Vie will open its doors in time for the busy holiday season.
La belle Vie will feature large, comfortable benches and bar stools, as well as high tables with a view of the square.
New Era chief executive Jerry Cheung said: "In the months since the Covid restrictions were lifted, we have worked incredibly hard to finalize the deals and bring in some of the most successful independent food and drink retailers. UK's most exciting in Sheffield.
"These two bars will serve as important anchors for the entire development. They will contribute significantly to the local economy during the day and evening, by supporting several other businesses in the program.
"I'm sure the sports bar will be popular with the city's football fans on match days as well. It will be a modern and stylish sports complex, with amazing food and drink. It will also have private rooms with waitress service where visitors can watch sports. "
New Era Square is also home to shops, street food kiosks, and the city's largest oriental supermarket.
The 430,000 square foot development, which Cheung first envisioned more than 15 years ago, also includes 650 student residences, apartments and penthouses, as well as a Class A office building and a gym.
The Asian fusion restaurant OISOI Gathering in New Era Square is now open, while another new addition, Yum Yum Bites, serves Taiwanese street food. Japanese restaurant Doki Kagoshima will start operations next month.
Lykke – a Scandinavian-style cafe serving Nordic and North European cuisine – is now open and proving popular with diners in the city center and London Road.
Three more restaurants will open in January. These include an Indian restaurant with a tasting menu, the Naco Brazilian Steak House, which is a Portuguese restaurant, offering grills and salads and a new vegetarian / vegan restaurant that promises Chinese cooking techniques and a fusion of western flavors.