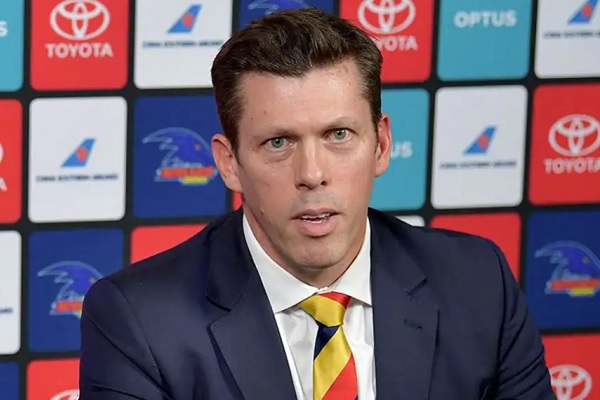 New venture capital firm XT Ventures seeks to invest in fitness, sports and wellness
Related Articles
April 6, 2022 – Sports data experts Nielsen acquired by private equity group
March 18, 2022 – Sydney Kings and Flames basketball owners hail private equity investment from Wollemi Capital Group
Feb 17, 2022 – New Zealand Rugby accept All Blacks investment from US private equity firm Silver Lake
Dec. 14, 2021 – A-Leagues sell 30% stake to US private equity firm Silver Lake
August 27, 2021 – Viva Leisure ceases operations as it seeks to raise equity
March 22, 2021 – TGI Sport separates from QMS Media and Quadrant Private Equity sells 50% of its stake
January 15, 2021 – Owners agree to sell "leisure-entertainment" company Funlab to private equity firm TPG Capital
October 7, 2021 – Tourism Investors Launch Startup Incubator to Catalyze Global Hospitality Transformation
November 25, 2020 – Perth-based fitness start-up Vitruvian raises US$2.5m in seed capital
October 4, 2020 – Boutique Startup Gym Founder Flags Post-Coronavirus Operations Challenges
August 5, 2020 – New Zealand start-up InsituGen to provide the sports industry with new drug testing technology
March 21, 2020 – Centr app now available for members of Fitness First, Goodlife Health Clubs, Jetts Fitness and Zap Fitness
Feb 15, 2022 – F45 loses legal battle with Body Fit Training over workout patents
November 3, 2021 – What explains the financial success of F45, Body Fit Training and Fitstop?
July 16, 2021 – New York Stock Exchange listing sees F45 valued at over US$1.5 billion
April 29, 2022 – Xponential Fitness recognized for Franchise Deal of the Year with acquisitions of Rumble and BFT
31 January 2022 – Adelaide Crows lose bid to redevelop former gasworks site for new head office
December 8, 2021 – Adelaide Crows manager resigns over club's vaccination policy
March 5, 2021 – Adelaide Crows appoint former Hawthorn executive as new chief executive
---
Support our industry news service
We hope you enjoy the news we post, so while you're here can we ask for your support?
As an independent publisher, we need reader support for our collection of industry insights, so ask – if you're not already – to support us by subscribing to the print version. Australasian Leisure Management magazine and/or our online news.
Click here to see our subscription options.