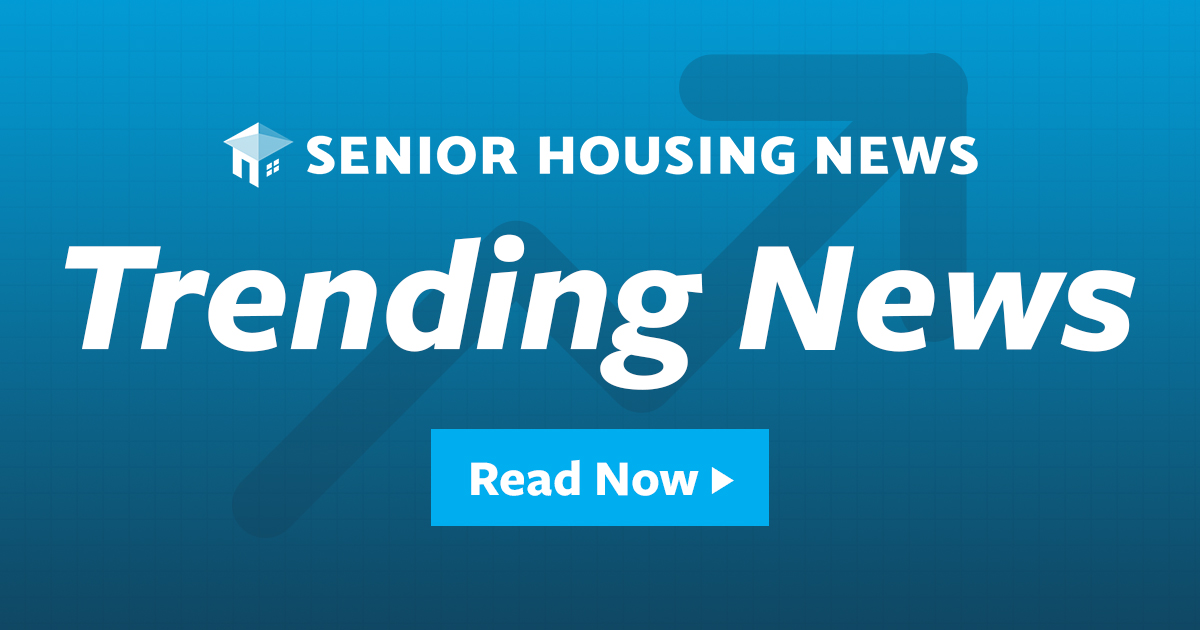 Older owners and operators assess innovations in capital structure in search of better alignment
As the senior housing sector recovers from the worst effects of the Covid-19 pandemic, owners and operators are reassessing capital structures to create better alignment.
Executives at operator Mercedes Kerr, chairman of Belmont Village, and Fee Stubblefield, CEO of The Springs Living, praised their capital provider partners for their flexibility and support throughout Covid-19, during a panel Monday at the National Investment Center for Seniors Housing & Care (NIC) in Houston.
But Kerr and Stubblefield insisted that innovation continue in capital structures and expressed concerns about the 5% management fee model that prevails in retirement homes. Chris Taylor, managing director of Capital One Services, also said the 5% management model is widely recognized as being broken.
Creating joint ventures in which operators have equity in their properties is an alternative to the management fee model, and this is the approach taken by Belmont Village and The Springs Living.
But, the separation of real estate and operations within seniors' residences has enabled "efficient capital" for the industry through real estate investment trusts (REITs) and other entities, observed Brian Beckwith. , CEO of the investment company Arcus Healthcare Partners.
Going forward, panelists argued that creating an alignment will depend on various factors and may require a widespread industry effort to increase transparency – but will also come down to a fundamental agreement between owners and operators. on the most fundamental objectives, to give priority to the well-being of the residents of residences for the elderly and the workers who take care of them on a daily basis.
The future of management fees
Even before Covid-19, industry leaders such as Aegis Living CEO Dwayne Clark were critical of the retirement home management fee model. The pandemic has created greater urgency around this issue.
Today, operators face a multitude of challenges that require investment, but they lack the capacity or the incentives to make those investments with a 5% fee on income, at a time when income is low. depressed, Kerr pointed out.
Stubblefield noted that management fees in the hospitality industry are between 13% and 14%, for a business that is arguably less complex than the retirement home. And Kerr added that the hospitality industry is also debating management fee minimums, so that in situations like Covid-19, companies aren't "cut to the bone."
Another notable difference between the hospitality industry and retirement homes, Kerr said, is that performance standards in the hospitality industry have generally not been tied just to the operator or individual manager, but to a comparison with other comparable companies, which is possible thanks to sectoral data. She suggested that operators of retirement homes be open to sharing more information on their performance in order to create similar transparency and benchmarking.
According to Beckwith, the appropriate management fees vary from transaction to transaction. The "right answer" depends on a benefit for the equity investor and "something to share with the trader or the manager", so that the situation "works for both".
"Sometimes for us it was 4%, sometimes it was 7%," Beckwith said.
A holistic view
With the general recognition that the 5% management fee is not enough, "you see a lot of people come up with a lot of different solutions," observed Taylor of Capital One.
Kerr made a similar point, noting that there are various structures in which a trader can get consideration and "share the loot" whether or not that trader has a stake in the property.
She also pointed out that "capital" is not a monolith and that various types of capital providers have different specialties and purposes. Suppliers should therefore be mindful of finding the right capital to create the specific types of relationships for the different stages of business growth.
Also, alignment is not just a matter of dollars and cents. The retirement home industry is still relatively young, with plenty of avenues for innovation, in his opinion. Operators and owners can align with shared goals and values, striving to create a particular model, for example based on wellness offerings or an active adult model.
"As long as they're heading towards a goal together, I think that's a great motivator," she said.
While acknowledging that some of his colleagues have thrived in management fee arrangements, Stubblefield has argued for the owner-operator model. With the "all the way" alignment, operators can more easily make decisions not only driven by management fees, but "the long term outcome for this community and these relationships," he said.
Particularly in light of Covid-19 and the subsequent worsening labor crisis facing retirement homes, determining where investments are needed in the long term – then allocating capital appropriately – is to of utmost importance, in Stubblefield's view. Investments in technology, for example, will allow staff to spend more time connecting and having a tactile experience with residents.
And this is especially where he believes operators and owners need to align – recognizing that the interaction between resident and direct caregiver is the "end product".
"If we can do that and figure out how to align with the incentives and provide support to people on the front lines, then we can have stable and predictable returns," he said.