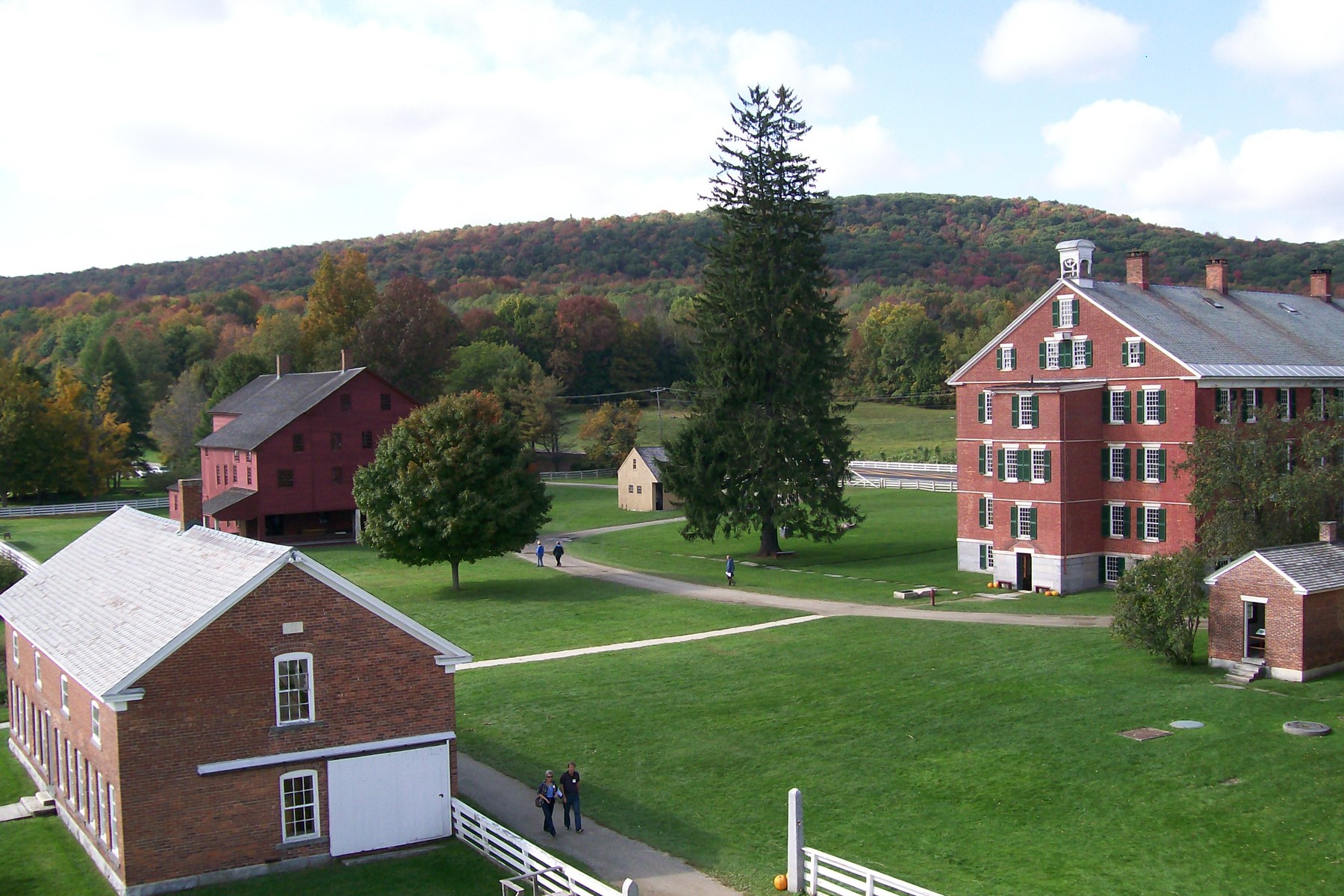 Pocket the Cell Phone, Step Back in Time at Hancock Shaker Village
Pittsfield, Massachusetts, otherwise the commercial center and county seat of Berkshire, also contains 750 sprawling acres shaken by the softly swept greenery of the Berkshires where time has not so much stood still as it has been preserved, celebrated and made vital. .
Oh, and goats will walk all over your back too.