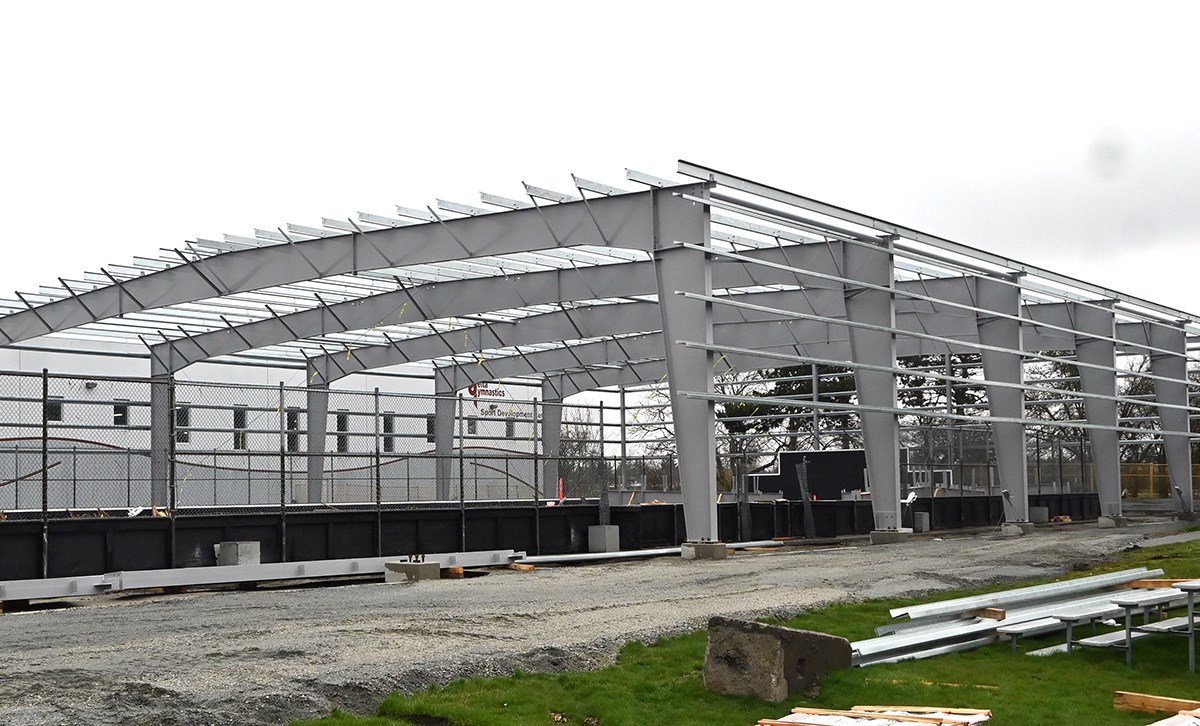 This is the latest addition to the Ladner Recreation Center
It's definitely a case of short term pain for long term gain for the sport of lacrosse at Delta.
Typically, the Minor Box Lacrosse Association would make full use of the Ladner Outdoor Box at this time of year in preparation for the upcoming season which begins in early April. However, it is not available as construction continues to transform the site into a covered and lighted sports ground all year round. The $2.1 million project is slated for completion in early June, and no sports organization in the city will benefit more than lacrosse.
"It will give us the opportunity to grow and have more technical training throughout the year. He brings to Delta everything our (rivals) have in their communities. So now we can compete with those top clubs," said Delta Lacrosse President Dave Glover.
According to Delta Parks and Recreation Director Carmen Gonzalez, more sports facilities may be added in the future, but the project was more about providing the lacrosse community with a year-round, all-weather facility. It is also expected to greatly benefit the Junior Islanders program which typically rents space elsewhere, including the Langley Events Centre. Senior Ladner Pioneers can also get a head start on their season.
"The goal is to increase our availability of dry floor space throughout the year. It's important to us," Gonzalez said. "We've heard from Lacrosse that there's a need there and we think it's going to be a great project that will provide them with more space.
"It's really focused on the coverage (of the existing butt box). Because we make no changes to the flooring it is really intended for and its primary use as a dry floor space. Of course, when they are out of season and so on, we will look at the options available, but for now the focus is just on installation coverage.
Glover added that the site could be used when Delta hosts the BC Pee Wee (U13) Championships for all levels July 7-10. Games are expected to be scheduled across the city, including Sungod Arena in North Delta.
In the meantime, the association is getting help from the City Delta to host preseason training with limited venues, especially with ice still in arenas.
"Our Vice President of Minor Lacrosse Renee Close has done a great job of organizing everything," added Glover. "We manage to use the Delview Park outdoor box in North Delta and the Tsawwassen outdoor box. Delta helped us a lot by bringing in temporary lights and generators so we could have those 6 p.m. practices.
There will also be some initial juggling with home games, as the Ladner Recreation Center will not be available until the end of April, as the ice will remain in place longer than normal for the Junior "B" Cup Provincial Championships. Cyclone Taylor.