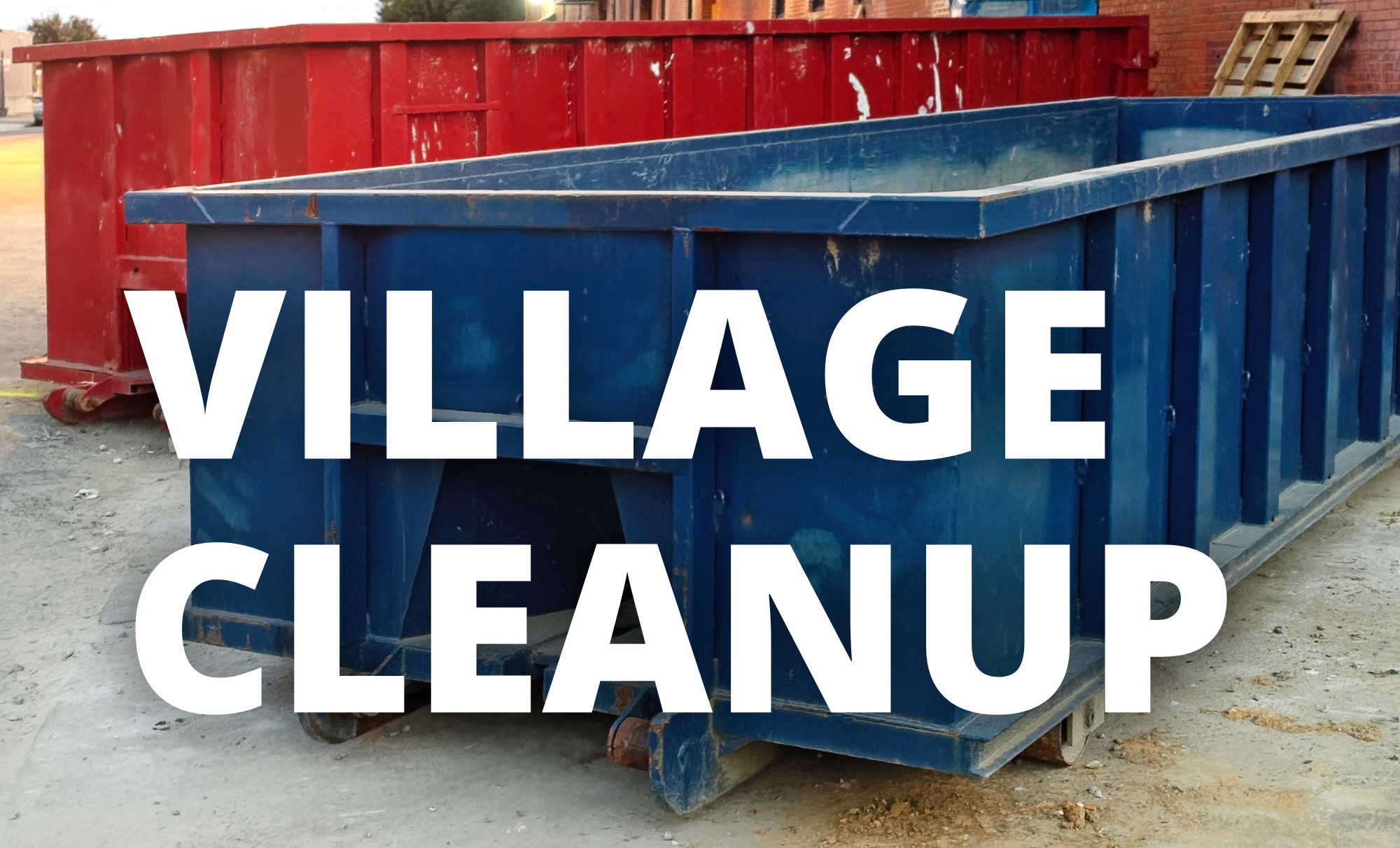 What NOT to put in the village dumpsters during cleaning week
By Liz Gordon-Hancock
The dumpsters arrive at the Spring Street dump next week for Bluffton residents to use during the annual village cleanup from Tuesday May 24 to Thursday May 26. The use of these dumpsters is reserved for residents of the village of Bluffton only. Village employees can randomly verify that the people using the dumpsters are village residents.
The following items should NOT be put in the dumpster:
Battery
used engine oil or auto parts
tires
paint or paint products, such as thinners, solvents, and stains
pesticides and fertilizers
Cleaners
Most of these items are considered hazardous household waste (HHW) and do not belong in landfills because they contain environmentally harmful components or chemicals. The North Central Ohio Waste Management District (NCOWM) office offers household hazardous waste recycling for households, as well as e-waste recycling for residents and businesses. Call to make an appointment to drop off any RDD or electronic waste at 1-800-553-6763, located at 215 Shawnee Road, Lima. The district holds opening hours from May to October.
Please note that the district charges $1 per pound of RDD. Click here for a complete list of what the NCOWM District accepts.
Also, the district office does not currently recycle tires, but has a listing on its website that directs residents to places that recycle tires.